Home From Home Dog Boarding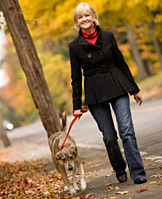 Welcome!
As Autumn takes hold, it is time to start planning those Christmas getaways and next year's Summer must-have breaks. We are always busy, so the sooner you plan your holidays and meet your dog's carer the better. The more notice you are able to give us ensures you will have more choice and be assured of the perfect carer!
Home from Home, established in 1996, is the largest home dog boarding agency covering London and the Home Counties. We were the first agency in the UK to offer this specialised service to discerning, caring dog owners. We have in excess of 20,000 satisfied and happy clients and 500 very carefully vetted carers on our register. We are highly recognised and respected within the pet industry and by Veterinary Surgeons.
We employ a dedicated, professional team who will be happy to thoroughly explain the service we offer, the booking process and who will ultimately give you the confidence to leave your beloved pet in our care with complete peace of mind.
Home from Home guarantees you the following so you can go away, relax and enjoy your holiday:
Your pet will not be boarded with any other dogs or cats.
You will meet your carer in advance to ensure you are happy.
There will be no pre-school children in the household.
We provide all our carers with a 24 hour emergency telephone help line, 365 days a year.
All our carers are fully insured.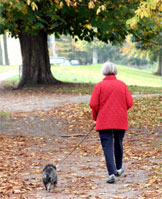 Please take your time to read through the following pages. If you have any questions, please call Emma, Sasha, Willow or Bente on 01932 568584, who look forward to hearing from you.
If you wish to take advantage of our service, please proceed to register below. Registration is free, simple and takes about 10 minutes. We require contact details, your vet's details and there is an easy questionnaire for you to complete about your pet. The more information you can supply us the better so we can ensure that your dog is looked after by the most suitable carer.
We really do look forward to being of service to you and taking care of your pet!