Home From Home Dog Boarding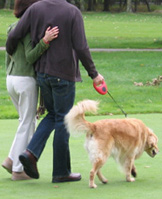 Welcome!
We were the first company to offer loving family homes to take care of your precious pet in the UK.
Summer is on it's way and as we all start to plan our next holiday, don't forget the most precious member of the family. Once your holidays and flights are booked, it is time to think of your dog's holiday...
Allow us the opportuntiy to introduce you to one of our wonderful families who will take great pleasure in looking after you beloved pet. As the leading dog boarding company, your dog could not be in safer and more loving hands. But be quick, our bespoke one-on-one service means your preferred carer may be snapped up!
Home from Home guarantees you the following so you can go away, relax and enjoy your holiday:
Your pet will not be boarded with any other dogs or cats.
You will meet your carer in advance to ensure you are happy.
There will be no pre-school children in the household.
We provide all our carers with 24 hour support, 365 days a year.
All our carers are fully insured.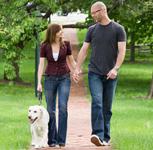 Please take your time to read through the following pages. If you have any questions, please call Emma, Sasha, Willow or Bente on 01932 568584, who look forward to hearing from you.
If you wish to use our service, please proceed to register. Registration is free, simple and takes about 10 minutes. We require contact details, your vet's details and there is an easy questionnaire for you to complete about your pet. The more information you can supply us the better so we can ensure that your dog is looked after by the most suitable carer.
We look forward to being of service to you and taking care of your pet!