Home From Home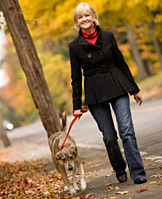 Welcome and thank you for taking the time to visit.
Home from Home is the leading privately owned dog boarding agency covering London and the Home Counties. Established in 1996, we were the first agency in the UK to offer this specialised service to discerning, caring dog owners. We are highly recognised and respected within the pet industry and by Veterinary Surgeons. We offer home boarding for dogs throughout London, Essex, Kent, East Sussex, West Sussex, Surrey, Hampshire, Berkshire, Oxfordshire, Buckinghamshire, Bedfordshire and Hertfordshire.
We hope the information on the following pages will help you and put your mind at rest about the service we offer. The 'About Us' pages tell you all about the benefits of home boarding over dog boarding kennels and explains why you may wish to consider Home from Home in particular.
On our 'Areas We Cover' pages, we give you an idea of where abouts our carers are located in relation to the major towns and villages by county. Hopefully you won't have to travel more than 20 minutes to a suitable carer which would be considerably less than travelling to a dog boarding kennel.
Please visit 'How Much Will it Cost' as this page will tell you all about our charges. It will tell you how much we charge, when your deposit is due and when you make a final payment. Remember, there are no hidden or additional costs with us and it's free to register to become a client.
'Our Dog Carers' pages tell you who we take on as carers and how we recruit them. You can also apply to be a carer yourself if you meet our criteria. We are always looking for new carers to join our register so even if you may not be interested, you may know someone who might be - please tell them about us!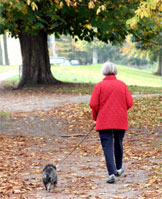 Home Boarding - A New Concept!
We hope we have covered any questions that you may be considering on our 'Frequently Asked Questions' page. We have given this page a great deal of thought knowing that leaving your beloved pet can raise concerns - we hope we have put your mind at rest.
In today's day and age, sadly, terms and conditions play a greater part in the way business is done. Please visit our 'Terms & Conditions' page and read ours carefully - we have tried to keep them as simple, straightforward and as fair as possible. Should you decide to become a client you will need to confirm that you have read them and are happy to be bound by them.
There is no better way to prove how good we are but to see a selection of the lovely testimonials we have received - please visit our 'News & Testimonials' page. These are all genuine comments from our 18,000 clients and we are happy to ask our clients to provide references if necessary.
Our 'Contact Us' page does what it says on the tin! We really do want to hear from you and this page gives you several ways to get in touch. Email or call us and one of our dedicated team will be happy to answer any questions you may have.
If you wish to take advantage of the service we provide at Home from Home, please proceed to register below - this process takes no more than 10 minutes. We require your contact details with an emergency number whilst you are away and your vet's details. There is a simple questionnaire to complete about your dog allowing you to give us as much information as you wish. The more information you provide the better as this helps us match you to the most suitable carer to ensure your pet has a great holiday. You can even send us a photo of your pet which we forward onto your chosen carer so they know who is coming to stay!
Once again, before you proceed to register, please read our terms and conditions carefully. Only if you are completely happy with the way we operate at Home from Home, continue with your registration.
We really do look forward to being of service to you and your pet!